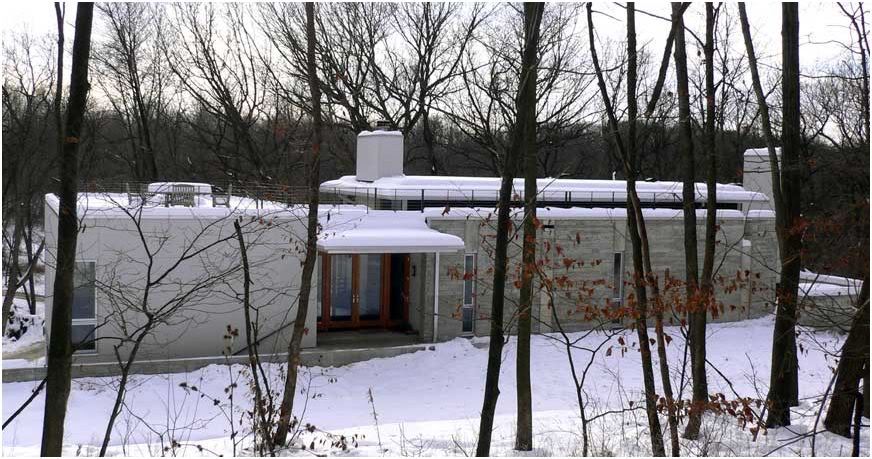 The modern home built in 2006 by
Vetter Denk
, a Milwaukee based architectural firm, for the Ittel family features an open plan aesthetic. The north facing homes living room walls are compromised of large windows at floor level and a clerestory above to allow the suns rays to warm the home in the winter months. The space strikes a certain harmony between the modern interior and rustic outdoors. There's a connection between the two that is ideal when I imagine my own dream home. I think it's the fusion of modern day comforts and the need to stay in tune with nature that attract me to homes like this.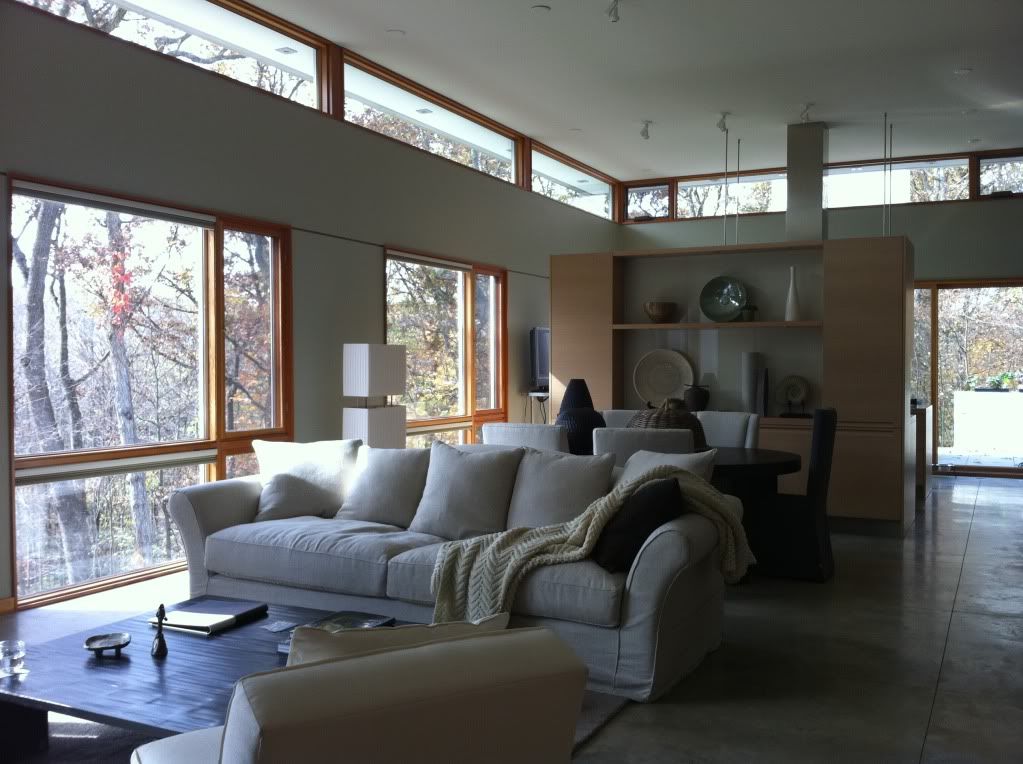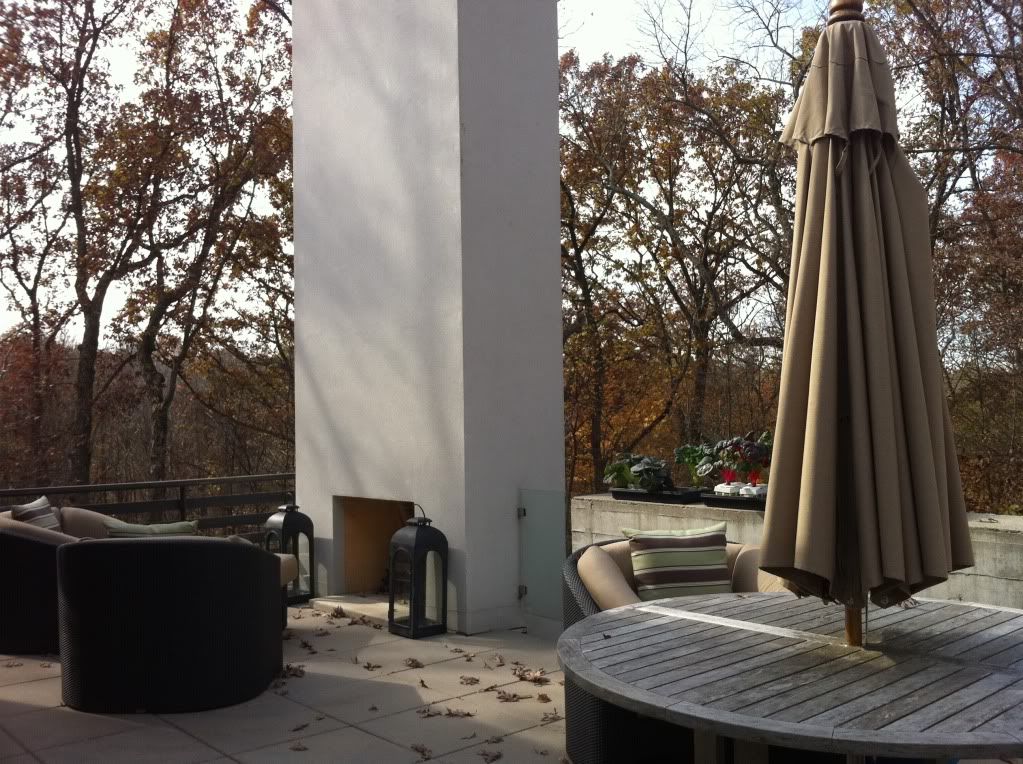 An outdoor fireplace creates a bold architectural feature on the patio.
A roof top terrace features a potted garden during warmer months and is the perfect outdoor entertaining space.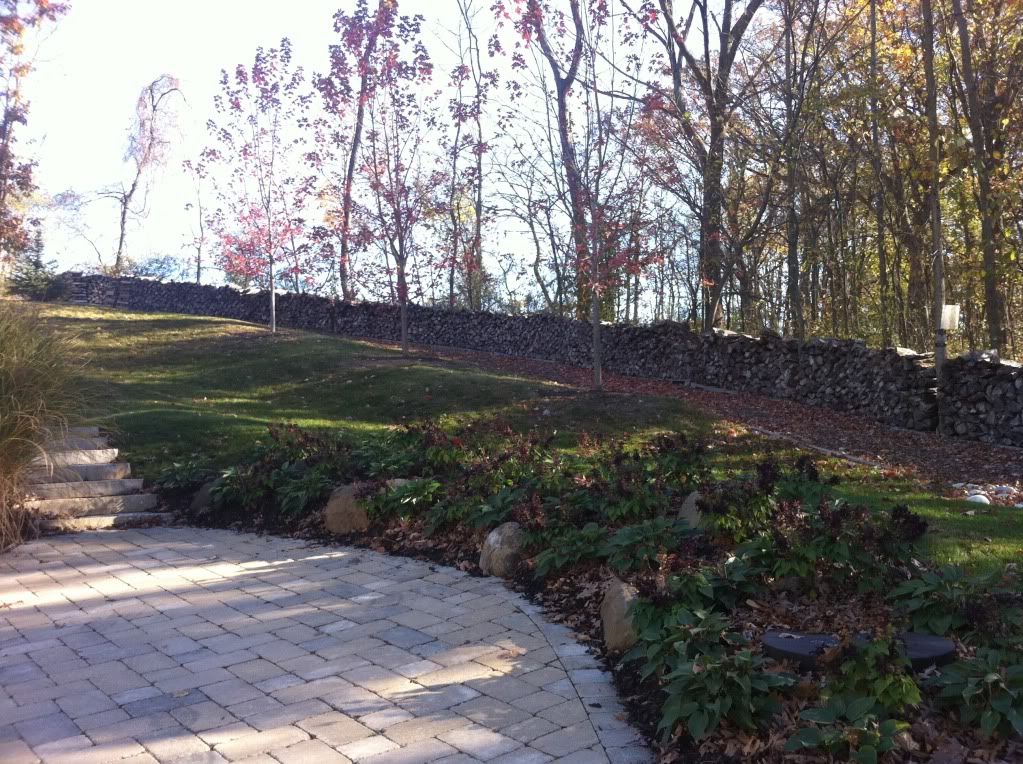 Firewood for the cold winter season creates a barrier along the property.