We posted an article about the new online magazine, Adore Home, back in October when its first edition came out. To my pleasant surprise, I received an email informing me of a special edition
British Adore Home
. For some reason I always seem to think that the foreign editions of any magazine, fashion or interior design, are better than ours here in the states....I guess design just seems more exotic and exciting from afar. =)
Here are SOME of my favorite pics and articles....you have to check the mag out for yourself though! I was drooling over every page!
I don't have plans for kids any time soon but if I did I would want their rooms to look like this!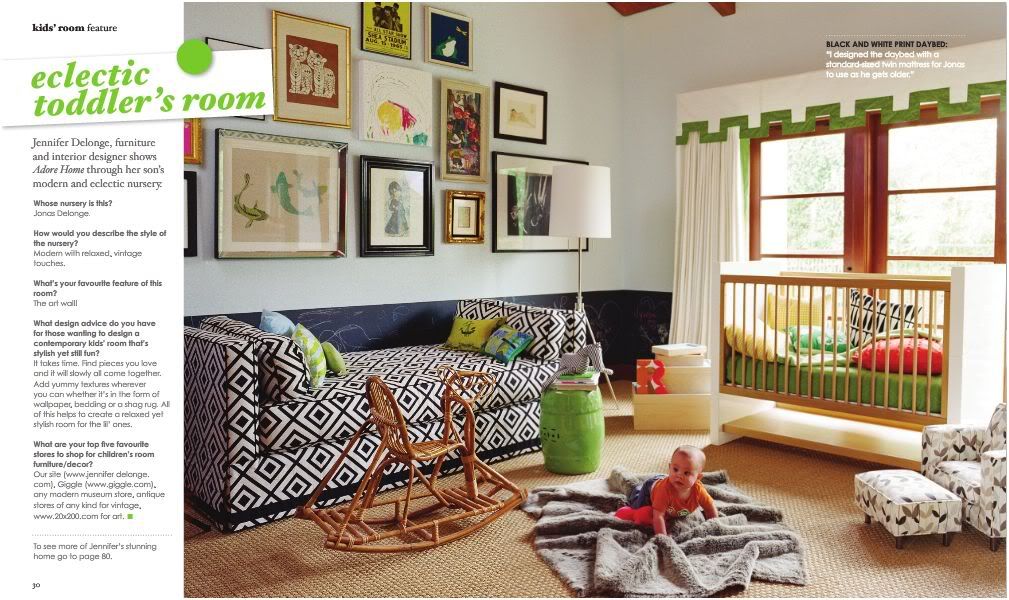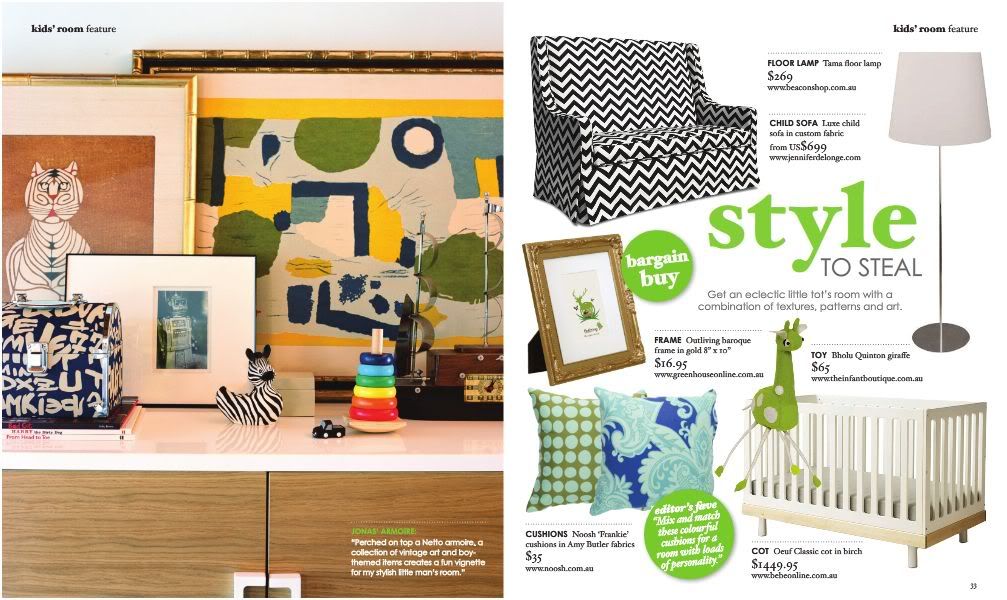 The wallpaper made to look like bookshelves stuffed with books is a great touch. A funky and fun touch!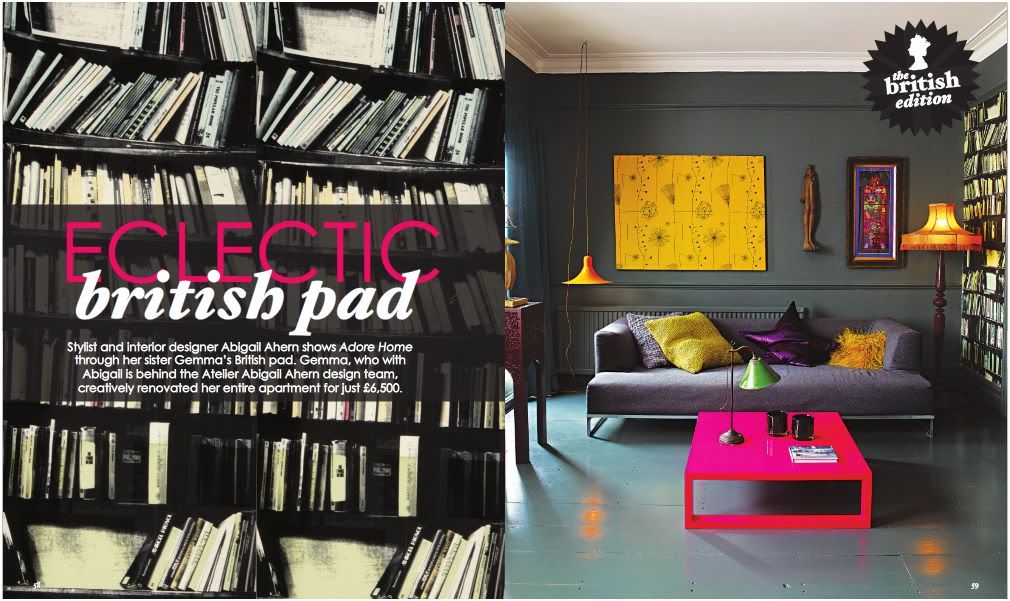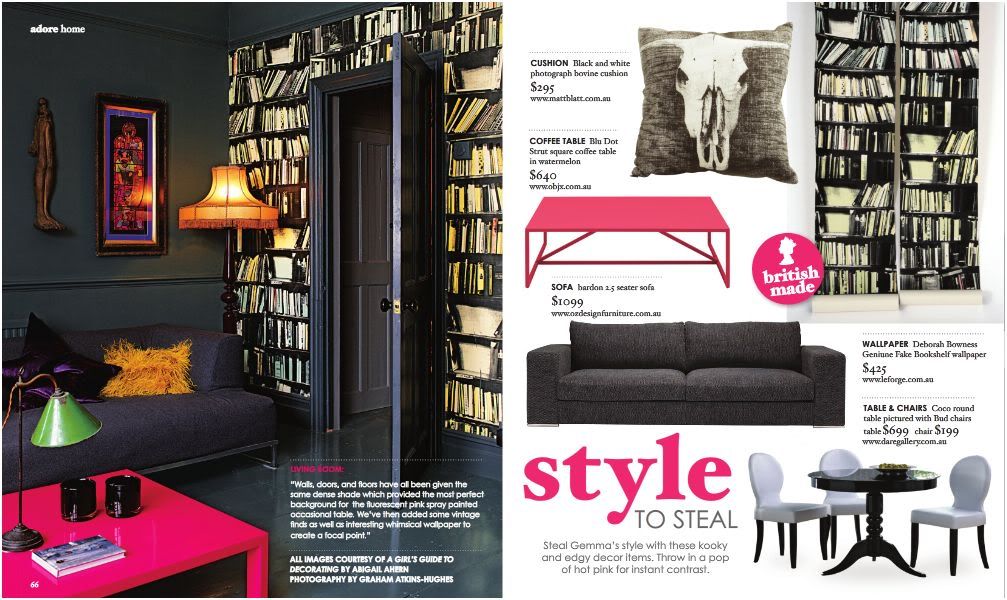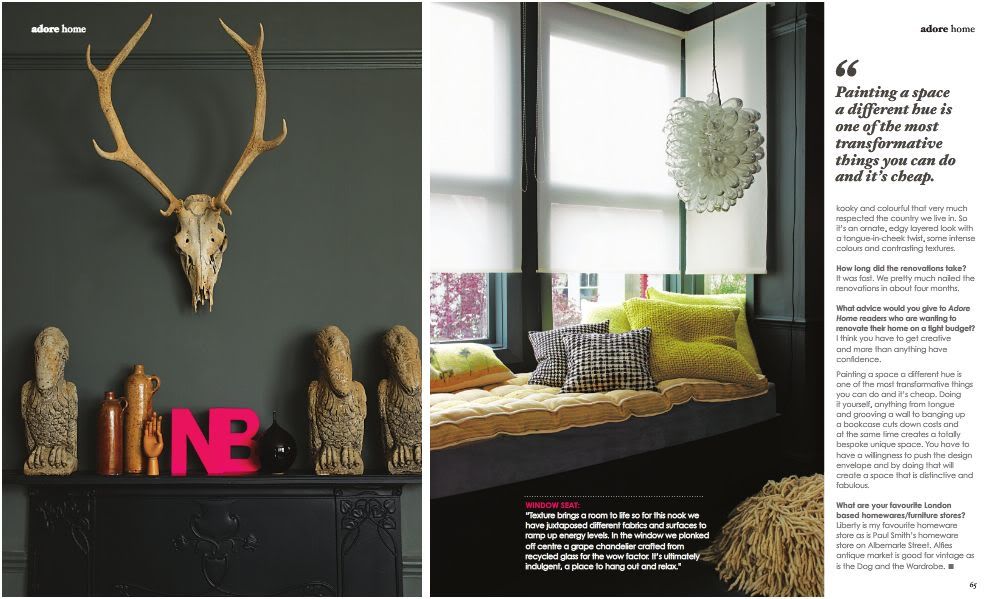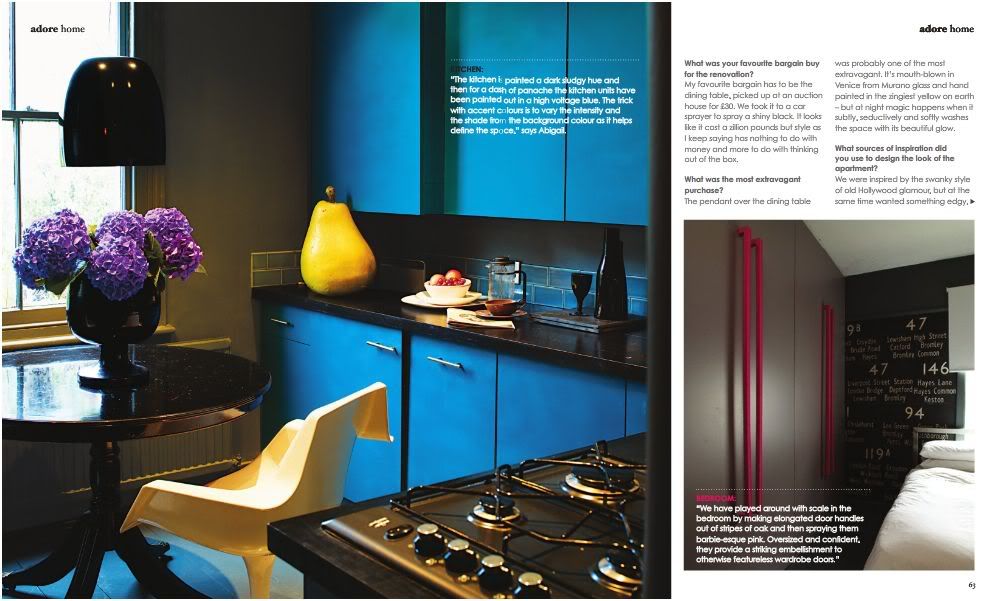 The title of the article says it all. Love the contrast of light walls & floors with the dark & dramatic fireplace.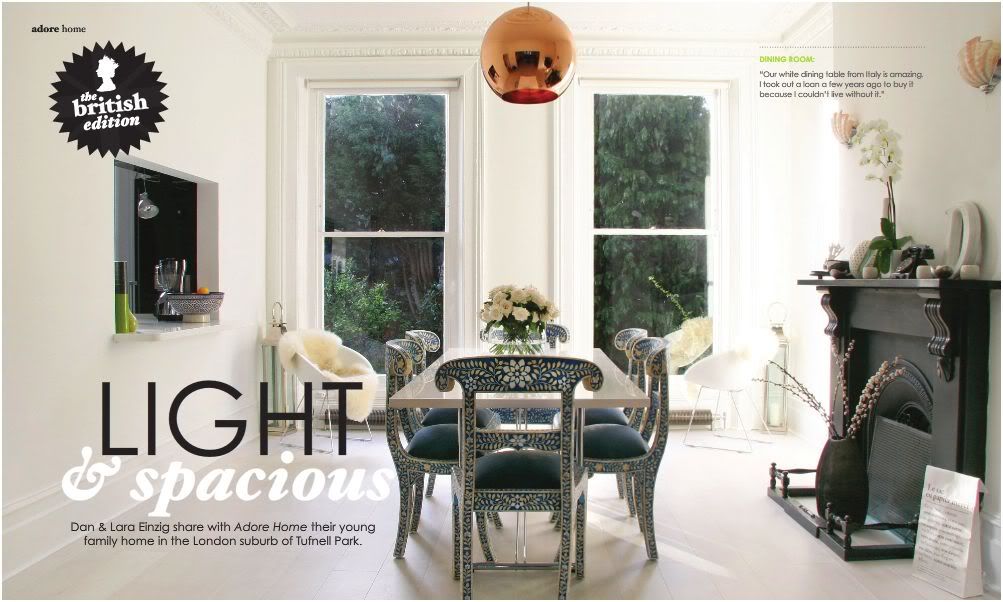 Trip to London anyone? Would be very happy to stay here!